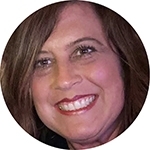 (615) 444-0072
(615) 444-0092 fax
(615) 464-8083 cell phone

[email protected]
3080 Leeville Pike
Lebanon TN, 37090
Receive Email Alerts from Me
Kimberly Boss has lived in Alexandria, Tn for the last 28 years, married to Joey Boss and has two sons Matthew Boss and Luke Boss. 
As a realtor, Kimberly's goal is to understand the clients needs and work diligently for the client. 
Kimberly continues to make a name for herself with Buyers and Sellers seeing her ability to fulfill requests.  She has strong negotiating skills and a drive to keep deals moving forward seamlessly. 
Kimberly takes pride in lasting relationships, and in her ability to deliver results while making the buying or selling process enjoyable. 
Kimberly Boss 's Listings