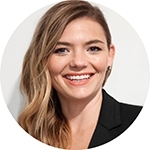 (615) 228-2044
(615) 739-5392 fax
(615) 603-5218 cell phone

[email protected]
305 E. Trinity Lane Suite 101
Nashville TN, 37207
Receive Email Alerts from Me
Hi! My name is Katelyn & I am about as close to a native Nashvillian as you can get, having called middle Tennessee home for more than 30 years! I grew up in the Mt. Juliet & Hermitage area where my family still resides, attended MTSU in Murfreesboro ultimately earning an MBA and now, I currently reside in East Nashville with my dogs, Murphy & Marley having been a licensed Realtor since 2017. 
I like to spend my free time doing yoga, cooking, listening to live music or hanging with my dogs! I am creative by nature, blissfully determined, and often described by others as organized and upbeat! I love using those qualities, paired with my area knowledge & industry expertise to help people in one of the biggest decisions of their lives- buying or selling a home!  
If you are interested in buying or selling your home or investment property, please feel free to reach out and I would love to get the conversation started!
Best, 
Katelyn 
615.603.5218