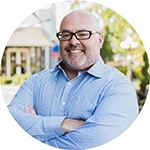 (615) 444-0072
(615) 444-0092 fax
(615) 784-8687 cell phone

[email protected]
3080 Leeville Pike
Lebanon TN, 37090
Receive Email Alerts from Me
"Mama cut out pictures of houses for years.
From 'Better Homes and Garden' magazines.
Plans were drawn, and concrete poured,
And nail by nail and board by board
Daddy gave life to mama's dream." 
(Douglas/Shamblin)
As a songwriter, I'm envious of those words that Miranda Lambert sang so eloquently.
 I'd give a finger to have written them. Maybe even two.
By themselves they don't really look like much. There's no profound knowledge in them, yet myself and millions of other listeners are so profoundly struck by them.
Why is that?
Why do millions of people love this simple, slow, and somewhat sad song?
I began to realize that it's not the words but the emotion they evoke that resonates with so many. Like the speaker in this iconic song, I think there's a deep longing in each of us for a place-- a place filled with memories from the past that we can run to in the uncertainty of the present.
A port in the storm, a safe harbor, if you will.
For most of us that place is made of nails and boards and concrete poured.
Some will call it a house.
But you will call it home.
My name is Jason Goolesby. I'm a proud 1999 graduate of Cumberland University and a former English teacher. If you want someone to lead, guide and educate you through every step of the home buying or selling process, I can do that. If you are somebody who just wants to be told where to sign on the dotted line, I can do that, too.
I'm husband to Beth Winslow Goolesby and father to Brittany, Justin, Brandon and Jackson.
And just like the dad in this song,  I'm ready, willing, and able to help give life to your real estate dreams.
**What's your story? Jason would love to hear it over coffee! Call or text him at 615-784-8687 today.**
Jason Goolesby 's Listings