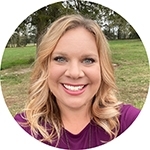 (615) 444-0072
(615) 444-0092 fax
(615) 545-5750 cell phone

[email protected]
3080 Leeville Pike
Lebanon TN, 37090
Receive Email Alerts from Me
I was born and raised in Old Hickory and have stayed in the area my whole life. I now live in Gladeville with my husband, 2 kids, and our 3 dogs. Middle Tennessee holds a special place with me and I love helping people make their home here. 
I love reading, swimming and relaxing by the pool, watching the kids play sports and going to school functions.
When I'm not helping my clients out with finding their dream home, I am spending time being a part of the PTO at Gladeville Elementary and being involved in the community and community events. 
Brittany Friedmann 's Listings