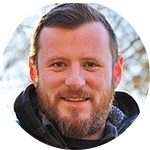 (615) 228-2044
(615) 739-5392 fax
(615) 596-7510 cell phone

[email protected]
305 E. Trinity Lane Suite 101
Nashville TN, 37207
Receive Email Alerts from Me
Andrew is from County Wicklow, Ireland and moved to Nashville in 2005. Working in the restaurant industry most of his adult life afforded him the ability to connect with people quickly and effectively. This is how he happened to meet Christy and John Blackwell as they became regulars of his and later became friends. In 2012 Andrew joined them in a small real estate team that would become the extremely successful Blackwell Realty and Auction. Blackwell Realty in East Nashville opened in 2017 where Andrew is based and proud to be to one of the Top Selling Agents for the Company each month. There are now over 170 agents in the Company as it goes from strength to strength, opening the third Blackwell office in Carthage TN in August 2019. Working in this industry as a forerunner for so many years Andrew has built up a solid reputation to get the job done while using his Irish Charm to make friends along with way with Clients and Colleagues alike. His loyal client's keep coming back to him and their following testimonies speak for themselves! 
Client Testimonials:
Andrew is awesome. Easy to work with, goes above and beyond for his clients, and is always accessible/available. He went hiking with us on many properties before we found the perfect one and was always honest and forthright on ones to walk away from. If you want an easy going easily available agent Andrew is your guy. - Sherri Stockstill Black
Andrew made our first homebuyers experience so easy, when we decided to purchase another home he was our #1 guy. His helpfulness with putting our house on the market and purchasing our new home is priceless!!! We recommend him to our friends!!! Awesome guy!!!
  - Candy Watts
My wife and I have used Andrew for our agent on 3 different transactions. His sense of understanding and calm is a welcome relief from the hectic nature of real estate. His knowledge and time spent in the market helps him to move quickly when needed, yet he was tirelessly patient with my wife and I as we continued to look for the house that struck our fancy. He was so good in fact we referred some friend who missed out on a deal due to their agent not acting in a timely manner. I wouldnt hesitate to refer him to anyone that I knew in the market and often do. In my opinion his service is what makes him our agent. He always knows what is coming next in the process and simplifies it to help it go as smoothly as possible.
 - Adam Watts
WOAH! can't say more good things about Andrew. We were first time home buyers when we met him so (clueless) he was so patient, so kind, explained everything, showed us about 100 houses & waited until WE we were ready to finally put an offer in. He will forever be our realtor and i recommend him to everyone! Can't go wrong if you chose Andrew. Happy house hunting or selling! 
:)
  - Ashley La Barre
I've had the privilege of working with Andrew on a transaction and he was fantastic. Responsive, knowledgeable, and professional are just a few words that come to mind. Any agent is lucky to get the chance to work with him and if he's representing you in a buy or sell, know that you're getting some of the best realty service that Nashville has to offer.
 - Bekki Lowrance 
Andrew Dicker 's Listings