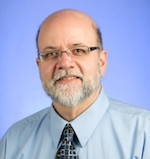 (615) 444-0072
(615) 444-0092 fax
(615) 476-1726 cell phone

[email protected]
3080 Leeville Pike
Lebanon TN, 37090
Receive Email Alerts from Me
Tony Laskey is a Realtor at Blackwell Realty & Auction, a firm that specializes in all aspects of Residential Real Estate. Tony has been a longtime resident of middle Tennessee. He is a graduate of CLI Real Estate School of Brentwood TN. He also graduated with an Industrial Electronics degree from Central Montgomery Tech. in Plymouth Meeting Pa.
Since joining Blackwell in May of 2017, Tony has prided himself in his passionate and heartfelt drive to serve his clients' best interests. He is dedicated, knowledgeable, and committed to finding the perfect fit, for his clientele. His devotion and unparalleled customer service has resulted in a continuously expanding network of loyal clients and referrals. Passionate to his craft, he continuously seeks to stay ahead of the game when it comes to market education and trends.
Whether enjoying his family time, or playing music in his free time, Tony takes time to smell the roses along the way…….
#2002699 | Single Family Home
#2011007 | Single Family Home
#1963760 | Single Family Home