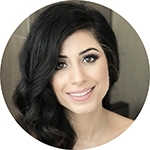 (615) 228-2044
(615) 739-5392 fax
(615) 720-9644 cell phone

[email protected]
305 E. Trinity Lane Suite 101
Nashville TN, 37207
Receive Email Alerts from Me
Hi! My name is Soha and I moved to Nashville in 2018 after having lived in four other countries. Upon moving here, I immediately fell in love with this vibrant city and decided to call it my permanent home!
After completing a bachelor's degree in Architecture, my interest in interiors led me to pursue a second degree in Interior Design. With 7+ years of international work experience in the fields of architecture and interior design, I almost know everything there is to know about buildings and houses.
As an interior designer, I have the eye to identify unique features of a house and can help my clients envision the potential of any given property. If my client's intention is renovation, I can offer an interior design consultation to tell them what is and is not possible in that space and give them ideas on how they can turn any house into their dream home.
I am also fluent in English, Persian and French and would love to use my language skills to help anyone I can!