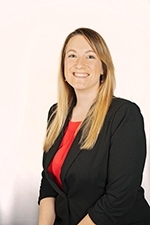 (615) 444-0072
(615) 444-0092 fax
(931) 409-5362 cell phone

[email protected]
3080 Leeville Pike
Lebanon TN, 37090
Receive Email Alerts from Me
Driven. If you know Melissa you know how independent, affectionate and driven she is. These qualities are a recipe for success.  Just over a year ago she took one of the biggest jumps in life and came to work on The Kirby Team. We have watched her grow so much this year closing just over $3 Million in real estate sales. This success comes from the saying "hard work pays off."
Melissa resides in Brush Creek with her husband Richard and 5 kids; Anthony, Averie, Kaden, Trentin, and Hadley. So, there is never a dull moment in her life and yet she always makes time for each client as they are her only.
Melissa is genuine, honest and a valuable team player to the Kirby Team.  She is one of Smith Counties and surrounding areas specialists. This woman is a team player and valuable asset to The Kirby Team.
We cannot wait to watch her grow even more.
Thank you for your continued support in 2021.