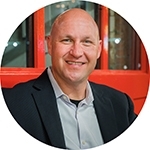 (615) 444-0072
(615) 444-0092 fax
(615) 200-8577 cell phone

[email protected]
3080 Leeville Pike
Lebanon TN, 37090
Receive Email Alerts from Me
My name is Joey Carpenter, and I've lived in the Nashville area for 20 years. I started my real estate adventure here in 2000 when I bought my first home in East Nashville for just 67k. This house was in terrible condition but it was home to me. I eventually graduated into a nicer property thanks to the growth in equity. My new house was in Inglewood and had been completely renovated. I bought this updated house for the high price of 150k in 2006, and I kept my first house as a rental. This is when I realized how equity works.
 Buying houses and building equity soon became the centerpiece for how I saw home ownership. This equity coupled with having a rental that made money at age 29 was very rewarding. After that, I went into another flip endeavor with my brother and the silent partner. This was a great idea until late 2007 happened. After six months of hard work, we each walked with 1500 bucks a piece. Funny how the market slaps you in the face every now and then. We took the licks on the chin, and we were grateful we didn't lose money.
Next, my brother and I bought a rental investment with no money down. Yes, no money down. This was the period before the sub-prime mortgage disaster. My brother and I used to joke and say, " Dang, all they checked at the bank was to see if we had a pulse!" This seemed like a dream come true. This was all good and dandy until we realized we bought a house that was about to fall apart, and 20 year old kids were there trying to dodge rent every month. This made it tense for my brother and I, who would normally kill for one another. Now, we just wanted to kill each other.  Let's just say it was a disaster. After years of repairs and chasing rent, I finally parted the partnership with my big brother. We mutually agreed that I would take over the mortgage of the house for myself. This helped mend the family tension (thank God). Fast forward to mid-2000s, and house values began to rise in Nashville at a rapid pace for local Nashvillians. Property values were through the roof, and rents were fetching great returns.
After the real estate  lows and highs in my personal life, I decided to get into real estate  as an agent because I have always loved the art of acquiring property. I have enjoyed working on property as a carpenter by trade as well as the equitable benefits of home ownership.
My goal in real estate as an agent is not only to find you a house, but also to instill in all home buyers how important it is to own a home. You can  grow your own personal equity while obtaining rentals and investment properties so that you can have true real estate wealth. The kind of wealth that can be handed down generationally. I believe we should always buy and keep property as a main goal. There are situations, though, where we may need to sell a property. I love this end of real estate because I value the work behind listing properties in search of the best buyer.
I am proud of the real estate professional I have become and how my passion allows me to help my community. It will be my honor to partner with you and guide you towards your individual real estate needs and goals. Contact me at your convenience via my cell phone (615) 347-7583, email at [email protected], or my Facebook page. I look forward to speaking with you!