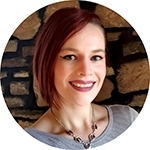 (615) 444-0072
(615) 444-0092 fax
(615) 972-3020 cell phone

[email protected]
3080 Leeville Pike
Lebanon TN, 37090
Receive Email Alerts from Me
I am a Mom of 2 boys and have been married to my husband, Adam West for 11 years.
I have always had a passion for houses so stepping into this role as 
Real Estate Agent was an easy transition for me. I have a soft spot for 
fixer uppers because I'm the sort that can't settle for normal or easy I guess.
For me, finding the right fit for someone in a home is better than matchmaking!
Call me today and I will match you with your perfect home!
Oh and on a side note, my family and I are big Batman fans!