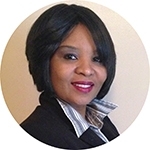 (615) 444-0072
(615) 444-0092 fax
(615) 892-9225 cell phone

[email protected]
3080 Leeville Pike
Lebanon TN, 37090
Receive Email Alerts from Me
Demetria was born and raised in Wilson County. She grew up in the Tuckers Cross Roads community and graduated from Lebanon High School in 1995. After graduating from high school, she entered the workforce, as an employee of TRW Ross Gear for five years. Shortly after, she entered the beauty industry in Wilson County, as a licensed Cosmetologist for 10 years and decided to further her education and obtained an Associate's Degree in Paralegal Studies. Real Estate is her passion, which led her to work within the title insurance industry, as a real estate paralegal, assisting in residential and commercial closings for two years. She developed solid communication and customer service skills with clients, lenders, title companies, attorneys, investors and other professionals.
She loves diversity and being able to make a difference in people's lives. She believes in what she does because her success is built around her clients, by helping them achieve their dreams. She is focused on the needs of her clients and believes in being honest. She is motivated by solving problems and helping them find the properties that they need. Her inspiration to the best in every endeavor comes from her family, fiancé, Clayton and their three children, Jaelin, Jayla and Jaiya. She is also a member of the Lebanon Church of God and sings in the choir.
She is very grateful and excited to have the opportunity to be part of Blackwell Realty & Auction and is here to serve her community and help others achieve The American Dream, which proclaims, all men and women are created equal with the right to "Life, Liberty and pursuit of Happiness." She would love to help you make your next real estate search or sale a successful one, by helping you take your plans or goals and making it reality.