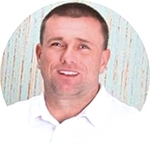 (615) 444-0072
(615) 444-0092 fax
(662) 812-3055 cell phone

[email protected]
3080 Leeville Pike
Lebanon TN, 37090
Receive Email Alerts from Me
In my 22 years in law enforcement, I have counted it not only a pleasure but a passion to serve the community. In retirement, I am looking forward to transferring that dedication to serve others in a new way. As a career officer, husband, and father of 3, I know how important it is to establish a home in a place that is safe, healthy, happy, and exactly what you need.
Whether you are looking to transition from your current home or on the hunt for your first, my personal experience in relocation and home investment/renovations and my commitment to service to others combine to ensure I'll help make your next move the perfect move for you.
I am Billy Jones, Let me work hard for you.